Raj Hair Intl, previously known as Raj Impex, is a year old company founded by its Chairman,
Mr. Benjamin Cherian
. A Chartered Accountant and Harvard University Diploma holder, Mr. Benjamin Cherian's tryst with the hair business began in 1980 when he received an enquiry from Sumitomo Corporation, Japan for barber cutting. Soon there were enquiries for remy and non remy hair and other hair products. At this point, the Indian hair industry was part of the unorganized sector. So, the business savvy entrepreneur started his journey by venturing on an uncharted path. Through innumerous trial and error methods, and interacting with international experts he structured the manufacturing process to achieve consistency in delivery.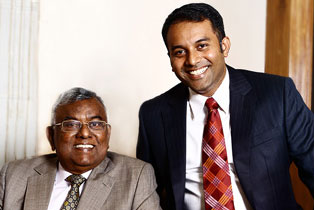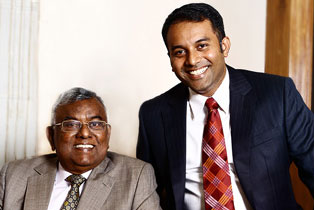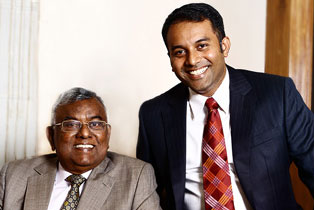 Benjamin Cherian and George B Cherian
In 2001 his son
Mr. George B Cherian
joined the business after completing his masters in International Business from Monash University, Melbourne. George spent his initial years learning the nuances of the business he closely watched his father build, to eventually take on the responsibility of being the CEO. With a keen eye on the future, he streamlined the business operations, set up state of the art infrastructure and implemented modern technology and processes to ensure our clients always receive the best of product and service.